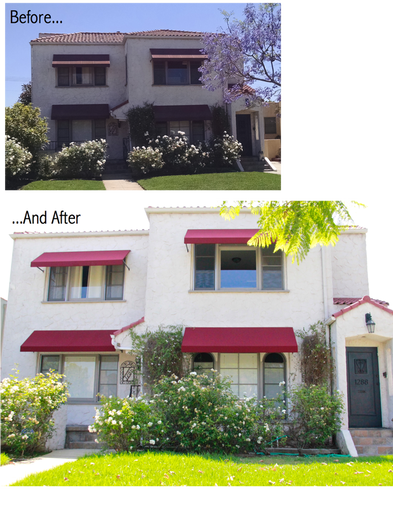 ​​We've talked about this before but it's always good to keep fresh on the topic of fabric replacement and awning recovery. This option is a great way to save thousands of dollars when it comes to your awning and your home or business.
 
So, what is an awning recovery or replacement? Well, let's say your awning's been installed for five years and the frame is strong and sturdy, but the fabric is starting to look old and worn, colorless, and torn. Instead of ripping out the whole structure, you can just replace the fabric! This can save you thousands! 
A new awning, depending on what kind you want and need for your business or home, can be a few hundred to thousands of dollars for a commercial installation. So, if you're a business that has fading fabric, utilizing awning recovery instead of buying a brand new one, is a great way to save.
 
So, what does an awning recovery involve? Here's a short list of things: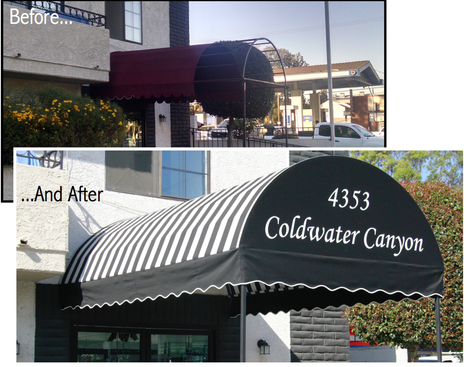 Inspection: First, an inspection of your awning will be done to see what needs to be replaced and fixed
Fabric: The fabric is typically the thing that needs to be replaced and will be updated with your choice of colors and designs. You can also decide to get a new type of fabric. Maybe this time, you might want to go with a polyvinyl or acrylic option. 
Additions: This is the best time to think about adding logos and new colors. You can also add designs like stripes and valances that can really add pizazz to your awning.
Frame Update: You can also have your frame sanded and cleaned if it has rust or other fixable issues. This can also save you tons of money in replacement costs. Remember, your awning frame is the foundation of your structure, so keeping it maintained is important! 
​Awning recovery is easy and cost efficient and is an option that we don't always remember we have. So, the next time you're looking at your awning and thinking it needs to be replaced, remember, you can recover it instead!
For more information about awnings, feel free to contact us. For more information about what we do and other shade structures, visit us online at American Awning & Blind Co. at
http://americanawningabc.com
. (Our California Contractors License is #999050). Or give us a call at 800-654-5933. You can also email us at
info@americanawningabc.com
.