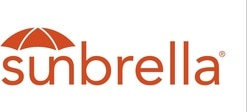 Sunbrella's awning braid is made from acrylic fabric that offers exceptional color retention. Awning braid is a great way to finish off scalloped valances and add some piping or accent colors to your awning project.
Awning Braid by Sunbrella
American Awning's Scallop Patterns
Scallop patterns to help add style to your awning project. Click the link below to download our patterns.