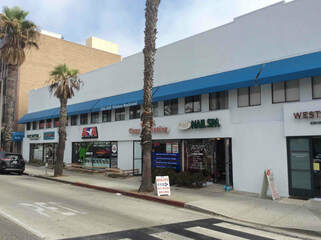 Blue Window Awnings
​Awnings are beautiful, useful, and excellent additions to any business, home, or storefront. But, making sure your awning is in good shape requires a little effort which will end up saving you costly repairs or replacements.
 
Checking your awning monthly is a great way to ensure your shade structure is standing up to the wear and tear of the outdoors. You might be thinking, but wait, awnings are meant to be outside, so why should I care? While it's true that awnings are designed to withstand the harsh elements of our earth's weather, this doesn't mean you don't have to take care of it like you would any other piece of furniture or equipment. Awnings do last, but they can get damaged or torn from random acts of wind, rain, or other flying debris.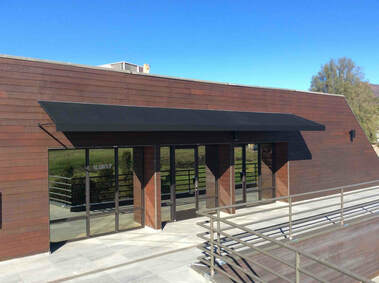 ​So, how do you inspect/check your awning? Here's a quick list of things you can do to ensure your awning will last:
Look at the fabric and make sure that there are no tears, rips, or holes. If you leave a small hole or tear, this can lead to larger problems with the fabric like gaping holes or the textile completely separating from the frame.
Check the frame. Always inspect the frame to see if it's rusted, bent, or damaged. If your frame is broken and you don't know it, this can lead to accidents where the whole awning can come down.
Inspect the motorized portion of your retractable awnings if that's the type you have. Make sure the parts are in working order, run smoothly, and don't rip or tear your fabric while its retracting.
Corners and the small, dark places of your awnings tend to have hidden debris, and yes, spiders as well. These little spots on your awning should always be checked, cleared or cleaned of critters, dirt, and whatever else might have found its way there. (Remember, use a flashlight).
Observe the color and condition of the fabric and make sure it's not fading or thinning by also touching the textile. If it is, you can have it replaced.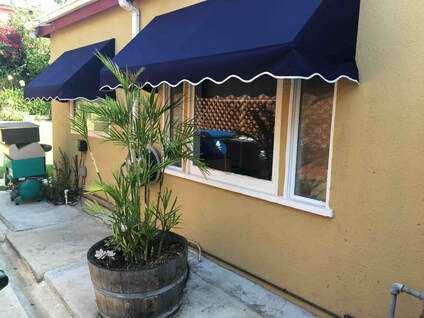 ​Now that you know how to inspect and check your awning. Remember, you can always call your local awning shop for advice and see if they can help you with any of your replacement needs or concerns.
For more about what we do feel free to contact us. For more information about awnings and other shade structures, visit us online at American Awning & Blind Co. at
http://americanawningabc.com
. (Our California Contractors License is #999050). Or give us a call at 800-654-5933. You can also email us at
info@americanawningabc.com
.